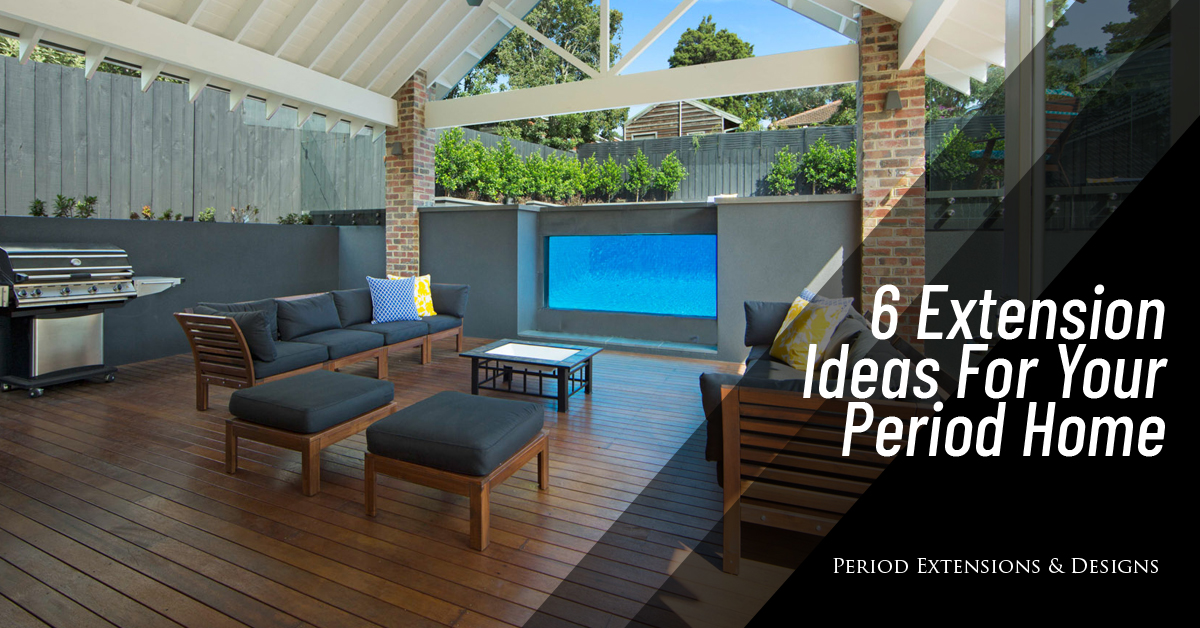 Home renovations and extensions are a great way for you to upgrade your living space. Not only will you be able to add more space, but you will also be able to make your home feel like it is truly your own.
However, are you planning to get a house extension but are unsure of what kind of extension you want? There are actually numerous styles of extensions that you can choose from depending on what you are looking for.
If you are in need of extension ideas for some home improvement, then please continue reading for some ideas and inspiration to help you with your decision making. 
1).
Double-Storey Extension
Double-storey extensions are quite popular. They are a great way for homeowners to maximise the value of their home as the average cost per square metre is significantly reduced. 
You may choose to build an extra story over an existing ground floor structure such as your garage provided that its foundations are strong enough. Privacy is also easier with a double-storey extension since all bedrooms can be situated upstairs and your communal living spaces can be situated downstairs.
As such, double-storey extensions are a great way to not only save space and help increase the value of your home but to even provide more privacy for you and your family. 
2).
Kitchen
The kitchen serves as the heart of every home. Nowadays, they are also given much more attention when it comes to interior designing. In fact, it is also recognised as the social epicentre of every household.
Kitchen extensions are purposed for exactly that – to function as a social epicentre. Kitchen extensions can also be integrated into the lounge, dining, or living space. You can even incorporate a minibar along with it. 
More importantly, kitchen extensions can also bring more light to your home – literally. Full-sized windows and skylights can help open up the room and light up the space so that you can feel right at home. 
3).
Conservatories or Sunrooms
Conservatories or sunrooms are an increasingly popular option for home extensions. These areas are great for relaxation where you can closely enjoy the weather outside especially during the autumn and spring months. 
Conservatories can also provide space for gardens or even indoor pools or spas. Modern extensions often achieve minimalist, elegant, yet eye-catching greenhouse styles. As such, the glass cube characteristic of conservatories is a great addition to modern homes.
4).
Recreation Room
While many modern extensions do not explicitly name this as a recreation room, it is still an extension nonetheless. Recreation rooms are another nifty single story extension idea that can also be considered as a multifunctional living area that provides various entertainment and recreational needs. 
Items such as table tennis or pool tables are often found in recreation rooms. However, you can also fashion this room into a mini library, a lounge area for guests (with an arrangement of coffee tables and couches), or even a home cinema. You are only restricted by your imagination. 
5).
Patios Or Decks
Aside from extending your indoor space, patios or decks are a great single story extension option that can also extend your outdoor space. It is a great way to extend the rear of your property and to manipulate its shape according to the terrain in which your home is located.
On your deck, you can have a viewing platform, some cool shaded areas, or even a BBQ area. Of course, what better way to enjoy your decking or patio than with a BBQ!
6).
Home Office
Home offices are also an ideal choice when it comes to extensions, especially if your house can only allow for a small space for an extension.
However, isolating the office space from the centre of your home is not always a bad idea. This can help promote a distinction between home life and work-life and prevent paperwork storage from invading the communal living areas. Home office extensions are both ideal and practical. 
Final Thoughts
There are various ways that you can upgrade your period home with an extension. You can add another storey to help maximise space and secure your privacy or you can have a recreation room that can serve a variety of entertainment purposes.
However, while we have provided 6 ideas for modern home extensions, you are not limited to just this list. There are still many options to consider when it comes to adding an extension to your home. When it comes to extensions, allow your imagination to run wild so that you can achieve your dream home.
If you are looking for some home renovation ideas, then please speak to us at Period Extensions & Designs. We understand how delicate the process of renovating or building an extension on a period homes is.
Our award-winning designers have a plethora of experience when it comes to designing extensions and renovations from period-style homes, right through to contemporary structures.
We will listen to what you want and use our knowledge and experience to turn your vision into a truly exquisite design, which we will then bring to life.
Whether you need help with the design or the actual extension and renovation itself, please call us today at Period Extensions & Designs on (03) 8658 1340 or contact us through our contact form.