Kensington Home Renovations And Extensions Projects
Home renovations and extensions have become the in-thing nowadays as homeowners all across Melbourne try to improve their residences to meet their ever-growing needs and ever-changing lifestyles. No one wants to stay in the same old and boring space for years on end. 
If you live in Kensington and are not satisfied with your current residence because it's either worn out or too small, why not consider doing a home renovation or home extension as opposed to moving out? Home renovations and extensions are a cost-effective way to improve the design and value of your residential property, regardless of its age or structure. 
At Period Homes & Extensions, we have been helping homeowners in Kensington and right across Melbourne to transform their old dreary homes into something they are truly proud of. Let our expert designers work with you to bring out the best in your property.
Located in the inner-northwest of Melbourne is the elegant suburb of Kensington. This suburb is home to many young couples and busy professionals who enjoy the tranquillity of suburban life and proximity (about 4 km) to the buzzing Melbourne CBD. You can easily take a 45-minute walk or 10-minute cycle right to the heart of the city. Alternatively, you can use the numerous public transport options that also serve the area.
The population of Kensington is about 11,000 of which just under 30% is independent youth, around 20% maturing and established independence, almost 13% maturing couples and families, while just over 33% are married.
The main occupations of people living in Kensington are around 41% professionals, slightly more than 20% sales and administrative workers, just over 15% managers, almost 9% community and personal service workers and around 7% technicians and trades workers.
Just over 15% of homes are fully owned, almost 33% are in the process of being purchased by home loan mortgage, while the median individual income is around $920 per week, the median household income is $1,720 per week and the median mortgage repayment is $2,167 per month.
Maturing & Established Independence
20.9%
Kensington is like a small town with tree-lined streets. It has three train stations (South Kensington, Kensington and Macauley) and buses that drop and pick you at your doorstep. The exciting mix of young families, university students and professionals make Kensington a lively and vibrant suburb. The suburb is perfect for kids thanks to the availability of playgrounds and schools. There are also plenty of lovely coffee shops and restaurants to choose from. The local shopping strip is amazing with amazing homewares stores and fashion outlets. Everything is practically at your fingertips.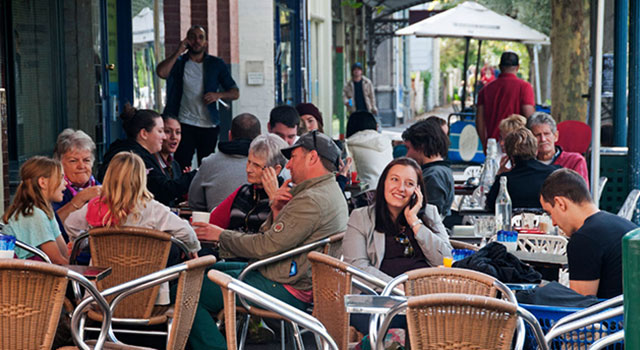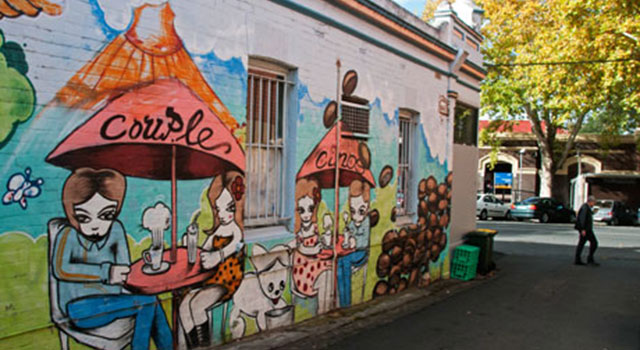 Types Of Homes In Kensington
The streets of Kensington are lined with Victorian and Edwardian homes, as well as numerous cottages and apartments. Most residents reside in cosy apartments, townhouses and detached single-family homes. 
Kensington has a village-like atmosphere that is complemented by some unique architecture – including Victorian terraces, warehouses and some new structures in the west of the suburb. The suburb features many tree-lined streets and can be hilly in certain sections.
Kensington Median House Prices
House prices tend to be fairly stable in Kensington meaning that you will not experience many wild fluctuations that you see in other Melbourne suburbs. However, the median house price is around $1,135,000 which is considerably higher than the Victorian average.
Because of the numerous home renovation and extension projects happening in Kensington, it wouldn't be surprising to see median house prices start going up even more in the near future. It is for this reason you should talk to us at Period Extensions & Designs and let our experienced designers come up with some options that will transform your house into something truly unique and special.
Buy
$1,257,500

2BR
$1,025,000
3BR
$1,312,500
4BR
-
Buy
$625 PW

2BR
$595 PW
3BR
$700PW
4BR
-
Buy
$591,875

1BR
$415,000
2BR
$599,500
3BR
$1,146,500
Buy
$395 PW

1BR
$343 PW
2BR
$450 PW
3BR
$725 PW
Book A Free Consultation Today
One of our experienced designers will contact you to discuss your renovation or extension.