Blackburn Home Renovation And Extensions Projects
If your property is getting old and showing signs of age, or you are starting to outgrow your current home, one of the best decisions you can make is to extend or renovate it.  Every property eventually gets old however, a well-managed and budgeted renovation could easily transform a 2-bedroom house into a 3-bedroom house. 
Or you could add another bathroom for your growing family requirements for much less than it would cost to sell up and move to another suburb. If this sounds like you, then you need to talk to us at Period Extensions & Designs. 
At Period Extensions & Designs, we have decades of experience helping residents of Blackburn to turn their properties into their dream homes with creative planning and unique designs. We can help you do the same too.
Blackburn is a lush and leafy suburb with many bushland parks. The area is also family-friendly and offers many schools, large homes, and easy access to neighbouring Box Hill. Situated just 17km to the east of the city, Blackburn is a fantastic neighbourhood for families. 
Some of the reasons why many people choose to live in Blackburn has to do with the numerous schools and sporting facilities, stunning bushland parks including Blackburn Lake Sanctuary, with walking tracks, community events, indigenous plants, and wetlands. The area is also home to a few local shops, with bustling Box Hill very close by.
The population of Blackburn is just under 13,000 of which around 18% are older couples and families, just over 17% are established couples and families, 11% are elderly singles with almost 54% being married.
The main occupations of people living in Blackburn are around 3p% Professionals,  almost 25% sales and administrative workers, nearly 15% managers, 9% community and personal service workers and nearly 9% technicians and trades workers.
Nearly 44% of all homes in Blackburn are fully owned, almost 33% are in the process of being purchased by home loan mortgage, while the median individual income is $670 per week, the median household income is just $1,500 per week and the median mortgage repayment is $2,000 per month.
Older Couples & Families
18.0%
Established Couples & Families
17.5%
People of all ages enjoy living in Blackburn. Residents enjoy spending weekends on walking trails in Blackburn Creeklands Park or Blackburn Lake Sanctuary or shopping at North Blackburn Shopping Centre. 
Blackburn is also well-known for a few excellent restaurants, but Box Hill is also not too far for those looking for outstanding Asian cuisine. There are also many secondary and primary schools conveniently located in this area, along with a few sporting clubs and public transport by bus or rail.
Types Of Homes In Blackburn
Blackburn is home to large, sprawling houses on bush-landscaped blocks. From modest to architect-designed luxury houses, to classic 1970s rumpus room family houses to charming post-war homes, there is a space that suits everyone. 
There are also a few impressive contemporary single and double-storey townhouses, and new smart apartment developments that have started up in this area, particularly on Whitehorse Road.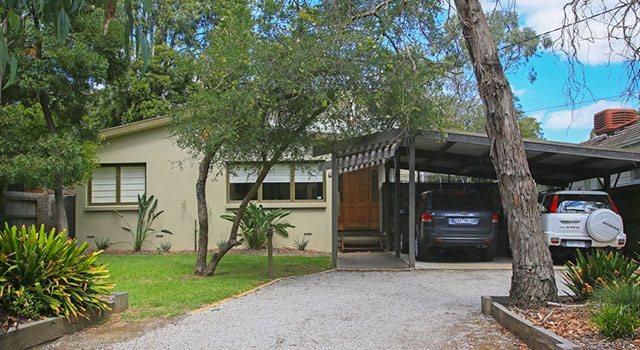 Blackburn Median House Prices
The median house prices in Blackburn are $1,552,500 with an annual growth rate of 5.2%. This makes it a very solid performing suburb in terms of growth rates so it makes sense to renovate or extend your existing property rather than move to another suburb. 
Blackburn is a neighbourhood best suited for people looking for a family-friendly lifestyle. There are large yards, spacious homes, bushland parks, and many schools. At the same time, this leafy eastern suburb is only 17km from the city and just next door to the attractive shops of Forest Hill Chase and bustling Box Hill.
If you are looking to renovate or extend your Blackburn property, please contact us at Period Extensions & Designs to arrange an appointment with one of our expert designers to learn how we can turn your property into your dream home.
Buy
$1,257,500

2BR
$1,025,000
3BR
$1,312,500
4BR
-
Buy
$625 PW

2BR
$595 PW
3BR
$700PW
4BR
-
Buy
$591,875

1BR
$415,000
2BR
$599,500
3BR
$1,146,500
Buy
$395 PW

1BR
$343 PW
2BR
$450 PW
3BR
$725 PW
Book A Free Consultation Today
One of our experienced designers will contact you to discuss your renovation or extension.