Middle Park Home Renovation And Extension Projects
Improving a home is a solid investment that will add major value to any property. However, if your home no longer fulfils your requirements, whether its space or aesthetics, but you love the location a good solution is to renovate or extend your home rather than moving. Even the smallest changes and modest updates can have a major impact on the comfort and functionality of your home. 
Some of the most common areas that homeowners typically target for home renovation are the kitchen and bathrooms. However, if space has become an issue you will need to think along the lines of extending either sideways if there is enough space or upwards if your property is too small and you wish to retain as much outdoor space as possible. That is where Period Extensions & Designs are here to help. We have decades of experience helping Melbourne homeowners achieve the house and lifestyle of their dreams.
Middle Park is one of the most popular suburbs in Melbourne with a very broad demographic. It is favoured by professionals and families with children but a fair number of singles and retirees also live in this safe green haven with loads of parks and recreation facilities. Situated just 4 kilometres from the Melbourne CBD, it still manages to maintain a village feel with a clean beach and plenty of cafes and restaurants to choose from. 
The streets are lined with spectacular old mansions and a good public transport system operates within the suburb. Property prices are quite high in Middle Park and homeowners living here are reluctant to leave preferring to renovate rather than move when their homes need an upgrade.
The population of Middle Park is around 4,500 with just over 20% maturing and aged independence, around 13% established couples and families, 12% maturing couples and families with 47.8% of people being married.
The main occupations of people living in Middle Park are over 42% being professionals, 20.7% Managers, 21% sales and administrative workers, just over 6% community and personal service workers with almost 6% being technicians and trades workers.
Almost 40% of homes are fully owned, and 24.2% are in the process of being purchased by home loan mortgage with the median individual income $1,067 per week, the median household income $2,227 per week and the median mortgage repayment $3,033 per month.
Maturing & Established Independence
19.9%
Established Couples & Families
13.4%
Maturing Couples & Families
12.3%
Middle Park is situated just 4 km from Melbourne's central business district and is next door to Albert Park Lake where every type of sporting club can be found. Other adjacent suburbs like Port Melbourne and St Kilda are close by with more cafes and restaurants to choose from. 
This low-density micro-suburb is bordered by Fraser Street to the east and Mills Street to the west where residents take great pride in their homes, something that is evident by the well-manicured gardens and facades of the period style homes. With everything you need within walking distance, a fabulous beach, and the city close by, what more can you wish for in a suburb?
Types Of Homes In Middle Park
This delightful bayside suburb boasts some of the most spectacular homes in the Melbourne bayside area with fine examples of Federation architecture in Victorian and Edwardian-style mansions. Beautiful period and modern homes are available in this relaxed, beachside suburb on small and compact properties or in large, landscaped dream gardens with ornate facades and up to five bedrooms.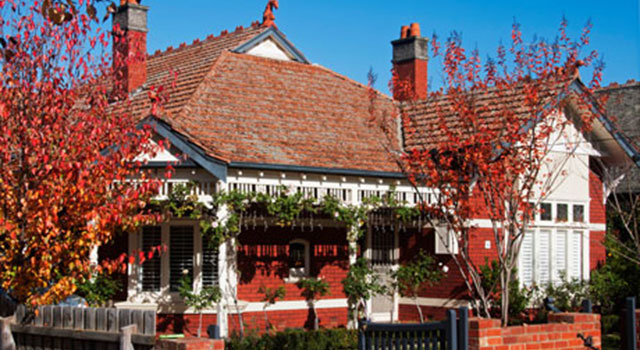 Middle Park Median House Prices
The median house price in Middle Park is $2,840,000 and properties are in high demand. Land sizes range from about 100 square metres to a whopping 1,000 square metres. Many homeowners love the benefits of living in Middle Park and many have renovated their homes over the years to better fit in with their growing requirements rather than sell and move. 
If you are lucky enough to own a property in Middle Park but the house is not quite meeting your lifestyle needs, a professional renovation company like Period Extensions & Designs can help you explore all the hidden treasures that can be found in a traditional house in order to turn it into your dream home.
Buy
$1,257,500

2BR
$1,025,000
3BR
$1,312,500
4BR
-
Buy
$625 PW

2BR
$595 PW
3BR
$700PW
4BR
-
Buy
$591,875

1BR
$415,000
2BR
$599,500
3BR
$1,146,500
Buy
$395 PW

1BR
$343 PW
2BR
$450 PW
3BR
$725 PW
Book A Free Consultation Today
One of our experienced designers will contact you to discuss your renovation or extension.