Prahran Home Renovation And Extensions Projects
If you live in Prahran, are you thinking about renovating your home or adding an extension to improve your lifestyle? With the costs involved to move at premium prices, more and more homeowners now choose to add more space to their homes rather than moving or selling. One of the biggest benefits of adding an extension or renovating is the opportunity to stay in a neighbourhood you call home. That is where Period Extensions & Designs come into the picture. 
Period Extensions & Designs specialise in innovative renovations and extensions in the Prahran area which means you don't need to sell up if your house no longer meets your lifestyle needs. With an extension, you get to choose the design so that it matches your needs and lifestyle, and you can add specific fittings and features that you have always wanted but never thought you could have.  
Anchored on the iconic Chapel Street, between hipster Windsor and glamorous South Yarra, Prahran includes an easy-going vibe with an unforgettable experience all on its own. Life in Prahran is fun, which is the main reason why many independent young individuals settle here. Mature singles enjoy the lavish gourmet lifestyle on offer and live happily alongside the lifelong, older residents. 
Prahran is an L-shaped, lively neighbourhood that borders Chapel Street and the boulevard of Dandenong Road. Commercial Road is home to gourmet Prahran Market, glossy restaurants, and mega nightclubs, while Greville Street has a more villagey feel with boutique stores and cafes galore. 
The population of Prahran is more than 11,000 which is made up of 32% independent youth, just over 25% mature and established independence, 10% older independence with just over 27% of people being married.
The main occupations of people living in Prahran are almost 40% professionals, just over 22% sales and administrative workers, close to 18% managers, 8.3% community and personal service workers, and just under 7% technicians and trades workers.
Almost 21% of homes in Prahran are fully owned, just over 22% are in the process of being purchased by home loan mortgage, while the median individual income is $950 per week and the median household income is just over $1,600 per week. The median mortgage repayment in Prahran is $2,383 per month.
Maturing & Established Independence
24.6%
Playful and fun Prahran is jam-packed with the finest trendsetting cafes and designer shopping that Melbourne has to offer. Seamlessly connected to St Kilda beach and the city via trains and trams, this neighbourhood exudes a fun, yet luxurious lifestyle. 
Socialites enjoy brunch at one of the many chic cafes before moving onto sophisticated bars, while gourmands indulge all their desires at fine-dining upmarket restaurants, while the heeled locals love the glitz and glamour of Chapel Street. All these features make Prahran a suburb that buzzes with energy any time of the day or night.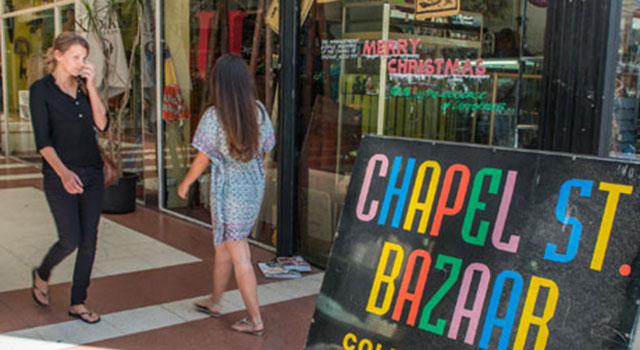 Types Of Homes In Prahran
Prahran's old-world glamour and classic style are easy to recognise by the collection of significant architectural commercial buildings. Chapel Street is the home to old yet fantastic retail emporiums and the dense network made up of side streets includes a range of Victorian and Edwardian terraces that ooze of character and charm. 
There are also many large designer apartment complexes, while the small area of Dandenong Road found within the boundaries of Prahran boasts leafy and lush apartment living in mid-century and Art Deco mansions.
Prahran Median House Prices
The average property price in Prahran over the past year is $1,685,000 for homes. According to the last 5 years of sales, this suburb has experienced a growth rate of 3.3%. 
With a range of entertainment, including theatre, clubs, and restaurants, Prahran, is ideally suited to social butterflies. From morning to night, Prahran provides a prominent inner-city lifestyle of decadence and non-stop fun that you will never get tired of, so why would you want to move? 
Please contact us at Period Extensions & Designs to learn we can help you renovate or extend your home and transform it into the house you have always wanted and save yourself the stress of moving.
Buy
$1,257,500

2BR
$1,025,000
3BR
$1,312,500
4BR
-
Buy
$625 PW

2BR
$595 PW
3BR
$700PW
4BR
-
Buy
$591,875

1BR
$415,000
2BR
$599,500
3BR
$1,146,500
Buy
$395 PW

1BR
$343 PW
2BR
$450 PW
3BR
$725 PW
Book A Free Consultation Today
One of our experienced designers will contact you to discuss your renovation or extension.