Glen Iris Renovations and Extensions Projects
Moving from a neighbourhood or suburb you grew up in or moving out of a home that you really love is not an easy thing to do. However, the reason most people move out of their homes is because of a lack of space or certain amenities they would like. 
However, it's not totally necessary to relocate as modern home renovations and extensions can help you transform your existing home into your dream property. That is where Period Extensions & Designs are here to help!
Period Extensions & Designs has been in the business of extending and renovating some of the most luxurious homes in Glen Iris for over 20 years. We have successfully completed projects ranging from small renovations to large-scale extensions that both increased property values while also providing families with a home that matched their lifestyles.
With so many nature trails and parks in the suburb, Glen Iris is one of the best suburbs to live in within the greater Melbourne area. Located only 10kms from the CBD, it's a great place to raise a family because of the many schools and learning institutions within and around the Glen Iris area.  
Glen Iris is especially suitable for families with kids, students, professionals and retirees. You get great access to transport through two major train lines that serve the residents of this suburb. Moreover, there are plenty of restaurants and cafes and other recreational options within the area.
The population of Glen Iris is just over 25,000 with the average age being 37. Of those, around 21% are older couples and families, 17.5% are established couples and families while just over 15% are independent youth. 
52% of the population are married with the main occupations being 38% professionals, 18.5% Managers, 25% administrative and sales workers, and almost 7% technicians and trades workers. 38.2% of homes in Glen Iris are fully owned, with the median individual income being around $850 per week and the median household income just under $2,000 per week.
Older Couples & Families
20.9%
Established Couples & Families
17.5%
Residents of Glen Iris, both young and old, love to spend their time outdoors. With so many parks, walking and cycling trails, streets and prestigious neighbourhoods, all types and sizes of families can enjoy living here. This is also a great location for someone who is buying their first home because the residents here are both welcoming and friendly.
From aquatic adventures to athletic competitions, there are plenty of activities available in Glen Iris. One exciting facility is at Hill'n'Dale Park where kids can hone their skills on a BMX track and adults have access to recreational facilities such as bowls clubs or ovals for sporting events like cricket or soccer games, not to mention the Harold Holt swimming centre.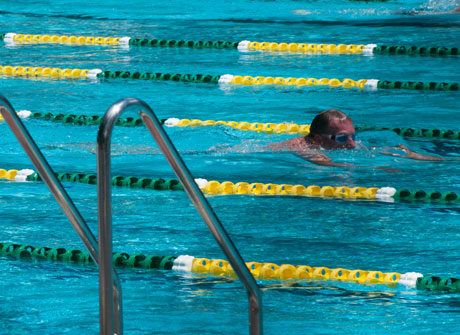 Types Of Homes in Glen Iris
Glen Iris is home to a wide variety of residential properties. Most properties in the suburb are beautiful period homes that can be found along leafy streets with an abundance of trees and vegetation. 
There is also a good selection of single units and apartments in the area however, the sizeable blocks of land and the character and charm of the housing make it very attractive for renovating or extending.
Glen Iris Median House Prices
Median property prices in Glen Iris  are around $2,300,000 for family houses with a very impressive average compound growth rate of 5% for houses. That is why home renovations and extensions not only help to improve the quality of your lifestyle but also boost the value of your residential property in Glen Iris.
If you are considering extending or renovating or extending your Glen Iris property, please contact us today to find out how we can turn your exclusive and valuable home into a more functional and modern space for you and your family.
Buy
$2,300,000

2BR
$1,550,000
3BR
$2,075,000
4BR
$2,468,500
Buy
$740 PW

2BR
$500 PW
3BR
$680 PW
4BR
$895 PW
Buy
$730,000

1BR
$365,000
2BR
$645,000
3BR
$1,215,000
Buy
$395 PW

1BR
$310 PW
2BR
$400 PW
3BR
$650 PW
Book A Free Consultation Today
One of our experienced designers will contact you to discuss your renovation or extension.