Albert Park Home Renovations And Extensions Projects
One of the questions many growing families will have to face at one time or another is whether to move or extend. Although some people find the prospect of moving to a new suburb exciting, if you love where you are living, it can be very hard to uproot and leave.
However, some older homes often lack the functional space and modern appeal that allows a growing family to live a comfortable lifestyle. An extra bedroom, family room, or bathroom will not only add to the space you need but will also add considerable value to your home. 
If you decide that renovating or extending is a good option for you, Period Extensions & Designs have an entire team of experts designers and professional builders to help make your dream home a reality in Albert Park.
Located just 3 kilometres south of the central business district, Albert Park forms part of an Aboriginal cultural landscape situated in the traditional country that belonged to the Bunurong people. Albert Park's greatest claim to fame is the fact that it has been the venue for the Australian Formula One Grand Prix since 1996.
Named after Prince Albert, this picturesque inner-city suburb of Melbourne, measuring about 3.2 square kilometres, features the beautiful, man-made Albert Park Lake where the best function venue for weddings and large celebrations, 'The Park', can be found.
The population of Albert Park is around 7,000 with a median age of 43 and 21% of the population maturing and established independence, 12.7% established couples and families and 12% independent youth.
42.6% of people are married with the main occupations being 41% professionals, 24% managerial, 18% administrative and sales workers and just over 5% technicians and trades workers.
The main industries people from Albert Park work in are 20% professional, scientific and technical services, around 10% health care and social assistance, just under 9% financial and insurance services and almost 8% education and training.
Just under 34% of homes are fully owned with the median household income is $1,981 per week and median mortgage repayment being around $3,000 per month.
Maturing & Established Independence
20.5%
Albert Park Lake with its magnificent views of the Melbourne city skyline is popular for many activities like rowing, sailing, and a 5-kilometre track for walking, jogging, and cycling. This is where Albert Park residents gather for family picnics, barbecues, or to hire a boat for a leisurely row on the lake. A favourite pass time is to relax on the lush green lawns while watching the colourful sailboats go by.
There is plenty to do in Albert Park including sports facilities, playgrounds and ovals, a golf course, a gymnasium, and the Sports and Aquatic Centre. And don't forget that Albert Park is used as the motorsport street circuit for the annual Formula One season-opening of the Australian Grand Prix and other supporting races.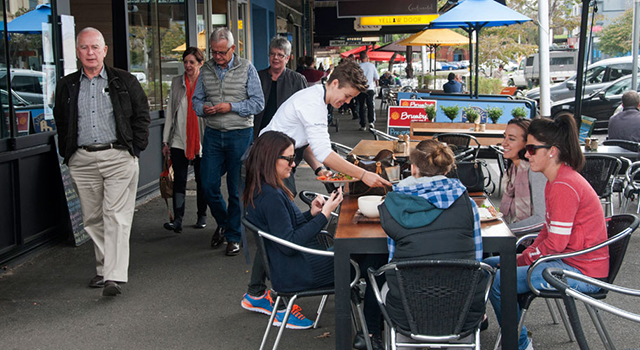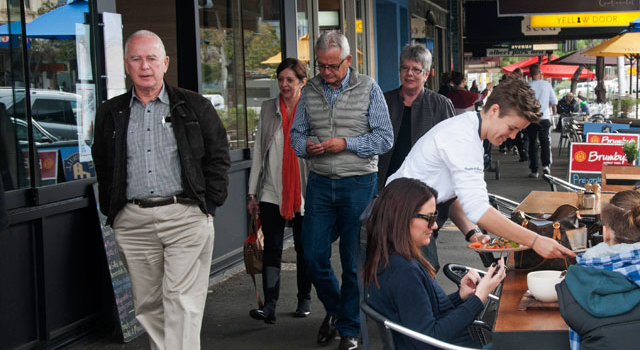 Types Of Homes In Albert Park
Magnificent Victorian-era homes with originally rendered brick terraces built in the late 1800s are still available in Albert Park. Stately historic homes and mansions are sought after for their magnificent architecture. Award-winning architect-designed homes are also available for those who prefer a more modern style.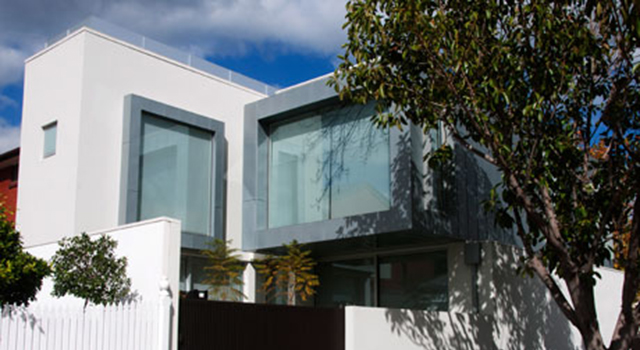 Albert Park Median House Prices
Median house prices in Albert Park are $1,687 million for two-bedroom houses and $2.25 million for 3-bedroom houses. 
If you are one of the lucky ones living in Albert Park but you have outgrown your space or you want a more modern design solution to your period style home, a full home renovation and extension can provide you with the home you have always dreamed of. 
Our team of experts at period Extensions & Designs will ensure that you get the right style and decorative touches to fit in with your lifestyle as well as your surrounding environment. Contact us today to find out how we can help you achieve your dream home in beautiful Albert Park.
Buy
$1,257,500

2BR
$1,025,000
3BR
$1,312,500
4BR
-
Buy
$625 PW

2BR
$595 PW
3BR
$700PW
4BR
-
Buy
$591,875

1BR
$415,000
2BR
$599,500
3BR
$1,146,500
Buy
$395 PW

1BR
$343 PW
2BR
$450 PW
3BR
$725 PW
Book A Free Consultation Today
One of our experienced designers will contact you to discuss your renovation or extension.