Armadale Home Extensions And Renovations Projects
If you love your home and location but have simply outgrown it a home extension may be just what you are looking for. As the saying goes in real estate circles, beautiful and functional kitchens and bathrooms are what sell houses. If your home lacks the space you require to live a comfortable lifestyle substantial benefits can be obtained by extending and renovating rather than uprooting your family and moving to a new location. 
Your children may be getting good results at school and may not want to leave a circle of good local friends behind especially if you have been living in your home for a long time. Selling and buying a new home also involves substantial costs that can add up to tens of thousands of dollars. You could avoid all these obstacles by hiring us at Period Extensions &  Designs to help you design the perfect home extension with the style and function that suits your lifestyle. Renovating and extending your home will also add substantial value to your property should you decide to sell in the future.
Armadale is a charming inner-city suburb of Melbourne adored by those who live there. The main thing that sets Armadale apart from other suburbs around Melbourne is its world-class shopping strip. Described by residents as tranquil and leisurely, this idyllic tree-lined suburb is located just 7 kilometres southeast of the hustle and bustle of the vibrant central business district of Melbourne. 
This affluent suburb boasts many multi-million dollar homes that are just as beautiful as those found in the stunning surrounding suburbs of Toorak and Malvern. This warm and welcoming suburb has prestigious private and public schools with plenty of trendy shops and restaurants. Tramlines provide the necessary transport within Armadale and Melbourne's central business district is just an 11-minute ride away by train.
The population of Armadale is just over 9,000 with just over 23% being independent youth, almost 20% maturing and established independence, and just over 11% older couples and families, and just over 41% of the residents being married.
The main occupations of people living in Armadale are around 42% professionals, 18% managers, just over 22% sales administrative workers, 7% community and personal service workers, with almost 6% being technicians and trades workers.
31% of homes are fully owned with the median individual income being $954 per week and the median household income $1712 per week. The median mortgage repayment is around $2500 per month.
Maturing & Established Independence
17.6%
Older Couples & Families
11.2%
With its world-class boutiques, delightful homes, and lush tree-lined streets this picturesque gem of a suburb is favoured by the well-to-do established set in Melbourne. The High Street shopping strip forms the main artery of Armadale's thriving shopping scene with a veritable who's who of international as well as local designers attracting fashion aficionados and tourists to the town. Postcard-perfect homes and a warm community feel means that locals tend not to want to move away in a hurry. The only thing lacking in Armadale is nightlife but this is well compensated for by its close proximity to Melbourne where residents can enjoy vibrant entertainment and a procession of top-class stores.
Types Of Homes In Armadale
Armadale is just the spot if you are looking for period-style mansions. Awe-inspiring Victorian-era homes are par for the course in this affluent suburb. It is a well-established area that has been a firm favourite amongst affluent retirees and families for generations. Grand homes built as far back as 1888 in various states of disrepair were restored to their former glory by award-winning architects and designers to bring them into the current century.
Many people in Armadale have chosen to renovate their homes into multi-functional contemporary spaces anchored in the heritage of the Victorian era. Armadale has seen an ever-growing range of modern designer homes and smart apartments coming onto the scene in recent years.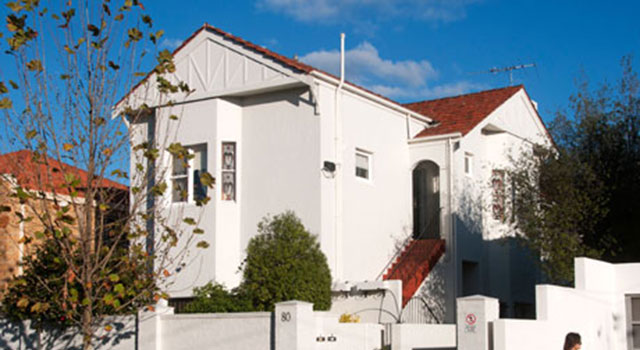 Armadale Median House Prices
Armadale is a great area to invest in with median property prices ranging from $2,550 million for houses with a compound growth rate of 3.2%.
Renovating or extending gives you the opportunity to make changes to your home exactly the way you choose. Moving may mean that you will have to make compromises. Designing the changes yourself means you can choose the function and style you have always dreamed of in a home. 
Contact one of our consultants today to discuss how we can help you use home renovation and extensions to transform your existing home into the beautiful space you have always dreamed of.
Buy
$1,257,500

2BR
$1,025,000
3BR
$1,312,500
4BR
-
Buy
$625 PW

2BR
$595 PW
3BR
$700PW
4BR
-
Buy
$591,875

1BR
$415,000
2BR
$599,500
3BR
$1,146,500
Buy
$395 PW

1BR
$343 PW
2BR
$450 PW
3BR
$725 PW
Book A Free Consultation Today
One of our experienced designers will contact you to discuss your renovation or extension.