Ashburton Home Renovations And Extensions Projects
For quite some time Ashburton was one of Melbourne's most underrated southeast suburbs. This was not because people didn't like it but because its potential benefits were not that well-known. However, this sleepy hollow location has awoken in the past decade to enormous capital growth as people became aware of what it had to offer. During its period of improvement Ashburton has managed to maintain its integrity as a beautiful suburb with quaint period-style homes while accommodating luxurious new modern houses. 
A perfect blend of comfortable lifestyle and warm community enables families and professionals to live together in its tranquil surroundings while having easy access to the Melbourne CBD only 12 kilometres away. Several parks, recreation facilities, riverside bike and walking trails are just some of the reasons why Ashburton residents love to live here. Ashburton Village at the heart of the suburb offers the highest quality fruit and vegetables, cafes, shops, bakeries, and a smattering of good restaurants.
The population of Ashburton is almost 8,000 with 21.5% of the population being established couples and families, 19.2% older couples and families and 11% maturing couples and families with just under 52% of the residents being married. The median weekly income per household is $2,251 and just over 35% of homes are fully owned. The main occupations of people living in Ashburton are around 35% professionals, 17.4% managers, almost 22% administrative and sales workers, 8.3% community and personal service workers, while almost 8% are technicians and trades workers.
Established Couples & Families
21.5%
Maturing Couples & Families
11.0%
Older Couples & Families
19.2%
The standout feature of Ashburton is its location with close proximity to numerous amenities like shopping, health services, schools, and the recreation centre. The large shopping strip has seen remarkable growth during the past 5 years but the central business district of Melbourne with its top-class entertainment and vibrant shopping is conveniently close by. Ashburton is very family-friendly with great playgrounds and parks and a bike track that takes cyclists straight into the city without having to use the main roads.
Types Of Homes In Ashburton
A lot of post-WWII houses in Ashburton were built for returning vets and their families. These houses are progressively being renovated or replaced by modern sub-division housing and large blocks that made way for younger families to move in. There are also some high-density public housing and stand-alone houses available in the area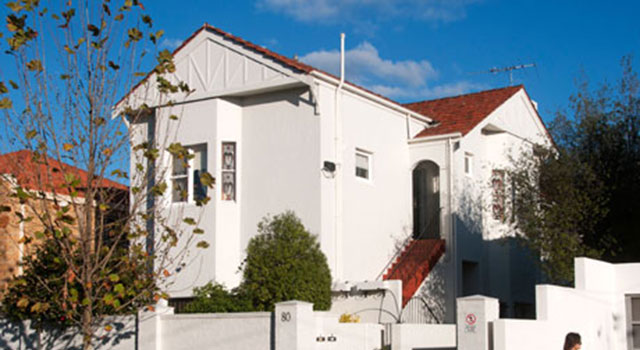 Ashburton Median House Prices
The median house price in Ashburton is $1,782,500 with a compound growth rate over the last 5 years of 3% for houses.
Many Ashburton residents prefer to hold on to their valuable and well-loved homes and extend when space runs out rather than moving to a new location. The area has become extremely popular due to its excellent shopping, transport, schools, and the magnificent government-funded Pool and Recreation Centre. All over Ashburton old commission homes have been knocked down and renovated as townhouses and modern family homes slowly became the norm.
If you are thinking of moving, first consider the many options available to turn your existing house into the home you have always dreamed of. Our team of highly qualified and experienced designers and master builders are ready to help you bring out the most that your property has to offer.
Imagine an upward extension that will increase your space while keeping the rest of your yard intact or a fabulous home renovation to bring an old period-style home up to 21st-century style. Home extensions and renovations are cost-saving alternatives that can add considerable value to your Ashburton property.
Buy
$1,257,500

2BR
$1,025,000
3BR
$1,312,500
4BR
-
Buy
$625 PW

2BR
$595 PW
3BR
$700PW
4BR
-
Buy
$591,875

1BR
$415,000
2BR
$599,500
3BR
$1,146,500
Buy
$395 PW

1BR
$343 PW
2BR
$450 PW
3BR
$725 PW
Book A Free Consultation Today
One of our experienced designers will contact you to discuss your renovation or extension.