Contemporary Home Renovations And Extensions Melbourne
Contemporary Home Extensions
Contemporary style home extensions are a popular way to add space and value. These additions often have the same design aesthetic as the rest of your house, for an elegant look that is cohesive throughout. 
Adding onto your current living area can be a sensible option if you want to grow but don't yet know what direction you might take in terms of remodeling or changing locations entirely; this enables homeowners not only to choose their needs now, but also later on without having any change/ renovation costs!
Contemporary Home Renovations
Contemporary home renovations are an important part of making a home feel like your own. With all the new technological advancements, such as 3D rendering and virtual reality apps, it's never been easier for homeowners to visualise their dream kitchen or bathroom! 
The wide variety of styles available on the market can be overwhelming at first glance. From classic country cottage homes with southern style porches that wrap around every room in sight to brick-built houses lined up down long streets filled with lush greenery. It's easy enough nowadays to take a walk around your suburb and look for some design inspiration and ideas along the way. You're really only limited by your imagination!
Design Styles
Contemporary Home Architecture
Home design has changed drastically over the past few decades to give us more options than ever before. For example, you can find Contemporary Homes with sleek features like open floor plans, impressive views, and elegant storage solutions. 
Today, Contemporary Homes are a mix of styles and features that are tailored to the specific needs, interests, tastes or desires of each individual. The most common new designs feature glass windows for an open feeling as well as large kitchens with all appliances on one wall so cooks can see their work surface from any angle in the room.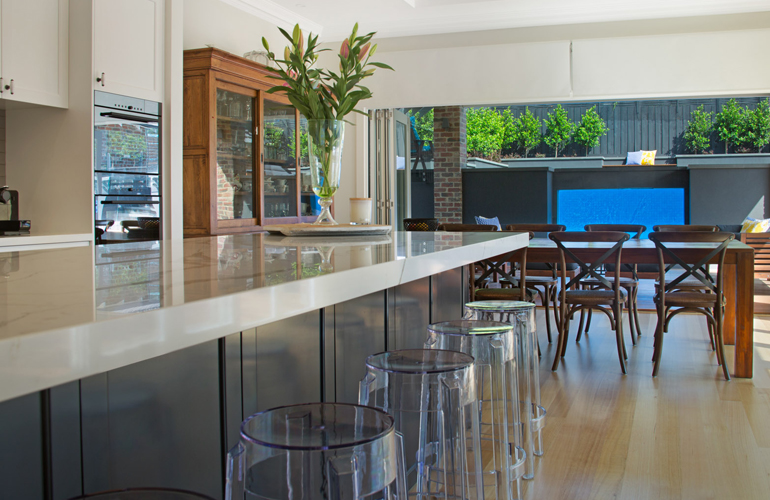 Home designers these days have found ways to make homes more personal spaces than ever before by incorporating different motifs like Art Aeco architecture mixed with modern construction techniques and heritage-inspired home style merged into contemporary layouts. These designs can feature things like built-ins, styled after those seen back when people relied heavily on libraries instead of iPhones and laptops.
To start your dream renovation or home extension with Period Extensions & Designs contact us today on (03) 9882 5255 or fill in the form below.
Contemporary Home Designs
Contemporary Home designs are all about a clean and modern look. These types of homes showcase open spaces, neutral tones, and sleek furnishings which provide an easy-going atmosphere for entertaining or relaxing. Floor to ceiling windows allow natural light into the house while also providing beautiful views of nature from any angle in your living space.
Contemporary Home decor is characterised by a clean, crisp and minimal look. Airy white walls with open floor plans bring an atmosphere of peace that reflects the simplicity advocated in this style. An emphasis on natural materials such as wood and stone creates inviting spaces where you can relax after a long day at work or be productive when it's time for chores around the house. 
You can arrange your furniture strategically like using couches near windows so you get sunlight during winter months, while still feeling cozy from indoor light sources like lamps while indoors.
The best way to get a price estimate for the construction of your Contemporary Home is by getting in touch with a local architect or developer such as Lincoln Homes. At Lincoln Homes, we can provide detailed information about the project and will be able to give you pricing estimates based on what materials are used, how many bedrooms there'll be, square meterage of space and the type of fixtures and fitting required.
Book A Free Consultation Today
One of our experienced designers will contact you to discuss your renovation or extension.