Richmond Home Renovations And Extensions Projects
To sell or not to sell – that is the question when your home in Richmond no longer meets the demands of your growing family. Selling has it's benefits but it also means that you are going to have to find a new home within your price range. However, renovating or extending your current house will ensure it meets your needs while increasing the value of the property.
If you are considering selling your house in Richmond, there are many reasons why you might consider staying exactly where you are. For example, kitchen and bathroom remodelling will add the greatest value to your home in Richmond. This is where Period Extensions & Designs is here to assist you. We have decades of experience when it comes to making the most of the space you currently have with innovative renovation and extrension ideas.
Richmond is attractive for younger, single individuals because of its proximity to the nearby city of Melbourne. The city is just 4km's away and you can choose to get there by train, tram, bus, car or simply walk. 
Most of the residents work in the city while having the bonus of enjoying the suburban lifestyle and neighbourly feel of Richmond. Of course, for the younger generation, the entertainment value of the city is also a major draw card.
Richmond has an eclectic mix of young and older residents with the population above 26,000 people. Of this, more than 34% are independent youth, around 23% maturing and established independence, 10% maturing couples and families with 31% being married couples.
The main occupations of people living in Richmond are about 41% professionals, 16% Managers, just under 22% sales administrative workers, 7.6% community and personal service workers and nearly 8% technicians and trades workers.
Close to 20% of the homes in Richmond are fully owned, around 24% are in the process of being purchased by home loan mortgage, with the median individual income $905 per week and the median household income $1,697 per week. The median mortgage repayment is around $2,400 per month.
Maturing & Established Independence
23.0%
Maturing Couples & Families
10.0%
The lifestyle in Richmond is laid back, especially when taken in comparison with busy city living. Little backstreets dotted with small businesses and cafe's gives the suburb an intimate and charming atmosphere. The suburb also provides convenience with all the necessary amenities located nearby. There is plenty to kepe everyone entertained despite the demographic.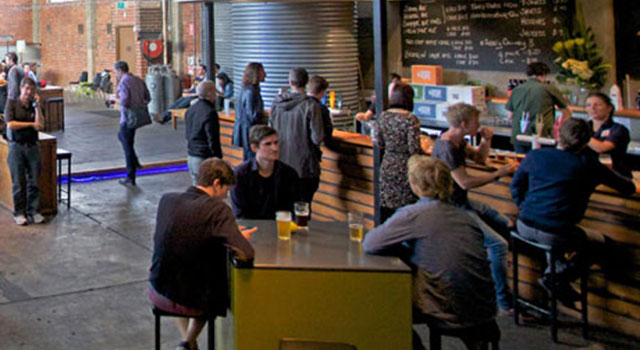 Types Of Homes In Richmond
Due to the largely single population in Richmond, rental apartments are by far the most popular choice. Apartment owners generally buy as an investment rather than to live in. When it comes to ownership, townhouses are also a popular choice among the young, up-and-coming professionals who work in Melbourne but choose suburban living. 
Free-standing homes, ranging in style and size, feature some beautiful and charming period homes that typify the area. Property is currently under high demand in Richmond and this unlikely to change in the near future making the area ideal for investing in a renovation or extension to capture further capital growth opportunities.
Richmond Median House Prices
The current median house price for a 2 bedroom, freestanding home in Richmond is $1.175 million. By adding just one bedroom, the median price increases to $1.421 million. The median selling price for 4 bedroom homes in the area is $2.24 million. This shows just how much value an extension to your existing home can add to the investment value of your home. 
So even if you must relocate and therefore sell your house, it makes sense to consider home renovations or an extensions before selling. You could increase the selling price and therefore the profit you make from the sale greatly by just adding one even just room or giving your kitchen the modern touch it needs. Please contact us at Period Extensions & Designs so our expert designers can work with you to create your dream house in this amazing suburb.
Buy
$1,257,500

2BR
$1,025,000
3BR
$1,312,500
4BR
-
Buy
$625 PW

2BR
$595 PW
3BR
$700PW
4BR
-
Buy
$591,875

1BR
$415,000
2BR
$599,500
3BR
$1,146,500
Buy
$395 PW

1BR
$343 PW
2BR
$450 PW
3BR
$725 PW
Book A Free Consultation Today
One of our experienced designers will contact you to discuss your renovation or extension.