Mont Albert Home Renovations And Extensions
If you are debating between renovating or moving homes, you may want to think about why you are in this current situation. What factors motivated you into thinking or choosing between these options? There are often several reasons. 
The main reason why some people think about moving is when they have problems with their neighbours or neighbourhood, they would like to find a home closer to their workplace, friends, or family, or they need less or more space. However, before you decide to put your property on the market, you should consider a professional renovation or extension. This option could save you a lot of money and allow you to carry on living in a suburb that you really love. That is where Period Extensions & Designs are here to help you make this decision.
Mont Albert is a leafy, prestigious neighbourhood located in Melbourne's prosperous inner-east. Bordered by equally wealthy neighbours including Kew, Balwyn, Camberwell, and Canterbury, the community of Mont Albert enjoy instant and easy access to stately gardens and parklands along with impressive cafes and the newly-revitalised Box Hill shopping, lifestyle, and health precinct.
Residents in Mont Albert are respectful, whether it comes to the upkeep of their homes or how they treat one another. This area is home to picket fences and immaculately manicured gardens. 
The population of Mont Albert is almost 5,000 with just over 24% of residents being older couples and families, 16% established couples and families, almost 13% older independence with more than 53% being married.
The main occupations of people living in Mont Albert are nearly 42% professionals, over 16% managers, 23% sales and administrative workers, 7% community and personal service workers, and just over 6% technicians and trades workers.
Just over 38% of homes are fully owned, and around 33% are in the process of being purchased by home loan mortgage. The median individual income is $745 per week, the median household income is $1,849 per week and the median mortgage repayment is $2,300 per month.
Older Couples & Families
24.1%
Established Couples & Families
16.5%
The recreational desires and needs of the residents in Mont Albert are certainly well served. There are several open areas and reserves nearby including Surrey Park with its fantastic Whitehorse Aquatic and Leisure Centre. 
Private consulting rooms, medical and hospital facilities are mainly concentrated in Nelson Road in Box Hill, which is only minutes away. 
With easy access to the city via public transport or car, Mont Albert provides residents with an affluent village lifestyle along with modern convenience.
Types Of Homes In Mont Albert
Mont Albert is home to serene streetscapes boasting classic Edwardian and Victorian homes on spacious family-sized blocks. This suburb is mainly made up of private dwellings but units are starting to become more visible. Mont Albert offers a selection of home sizes and styles with many homes exceeding $1 million.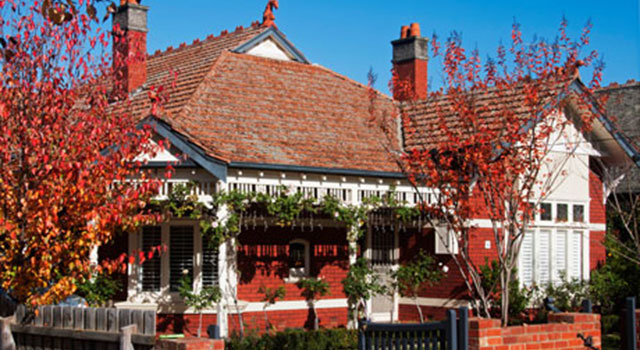 Mont Albert Median House Prices
Over the last year, the median property prices for houses in Mont Albert is around $2,000,000. The compound growth rate, based on 5 years of sales is around 1%.
Mont Albert is a family-friendly neighbourhood in Melbourne's leafy east. It might not be as grand when compared to Camberwell or Hawthorn, or as busy when compared to its closest neighbour, Box Hill. Instead, Mont Albert is a solidly middle-class suburb with leafy, wide streets, a range of stunning period homes, and a quiet and sweet shopping strip where residents love to connect.
Period Extensions & Designs has completed a range of home renovation and extension projects in this charming inner-eastern suburb over the last 20 years. Please call us today to learn how we can help you!
Buy
$1,257,500

2BR
$1,025,000
3BR
$1,312,500
4BR
-
Buy
$625 PW

2BR
$595 PW
3BR
$700PW
4BR
-
Buy
$591,875

1BR
$415,000
2BR
$599,500
3BR
$1,146,500
Buy
$395 PW

1BR
$343 PW
2BR
$450 PW
3BR
$725 PW
Book A Free Consultation Today
One of our experienced designers will contact you to discuss your renovation or extension.