Living Room Renovations Melbourne
As part of our complete home renovation designs we can also build your dream living room.
Living Room Renovations Melbourne
Undertaking a living room renovation in Melbourne is an exciting project for most homeowners. However, it can be intimidating too. In order to achieve the best result possible, you will need the experience of a professional with a delicate touch. This is where Period Extensions and Designs' building expertise and design sense come to the fore.
Your living room renovation is of vital importance and should only be handled by professionals, so you can achieve your dream living room without experiencing unnecessary delays and costly mistakes along the way. A home renovation expert will ensure that everything runs smoothly and within budget. This is where Period Extensions and Designs can help you.
We have over 30 years of experience in building and design specialising in period, heritage, and boutique homes. Make sure you choose the best of the best when it comes to renovating your favourite room in the house. 
Here is what you can expect from us:
We understand the importance of keeping track of the renovation cost especially if you have a tight budget. By using our team of professionals for your living room design, planning, building, interior design, and post-renovation needs, you avoid any lengthy delays and costly mistakes.
We work with precision and carefully implement the plan so that we stick to your timeline, do not go over budget and produce the best results possible. By using us, we can help you to avoid the following:
Your Visions Become A Reality
If you can dream it, we can make it happen! Come and sit down with our design team so we can work together to make your dream space a reality. Our design team are very experienced in the field of living room renovations and know how to turn your vision into reality. Our goal is to transform your old living room into the living room of your dreams.
Quick And Realistic Turn Around Time
We don't just come up with ideas, we also listen to yours. We sit down with you and carefully explore all your options. We focus on: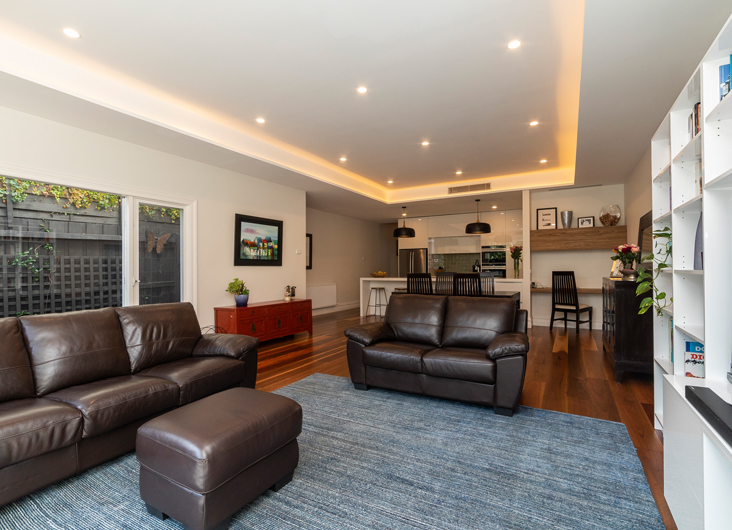 Unforeseen damage and onsite accidents do happen. However, as we are fully covered, we take this concern away from you. Room renovations are stressful enough, so you can rest assured that any insurance issues are taken care of by us.
From the beginning, you get a dedicated team that will handle your project. There is no need for you to worry about every stage of the build. Our team of professionals will be there and do all the hard work for you such as getting the necessary permits, ordering the materials, coordinating with other tradespeople, and much more.
To get that cohesive look, we have a team of interior decorators to help you with design ideas and to add the finishing touches from floor to ceiling that will exude your character and lifestyle. All you have to do is point us in the right direction and we will get it done for you.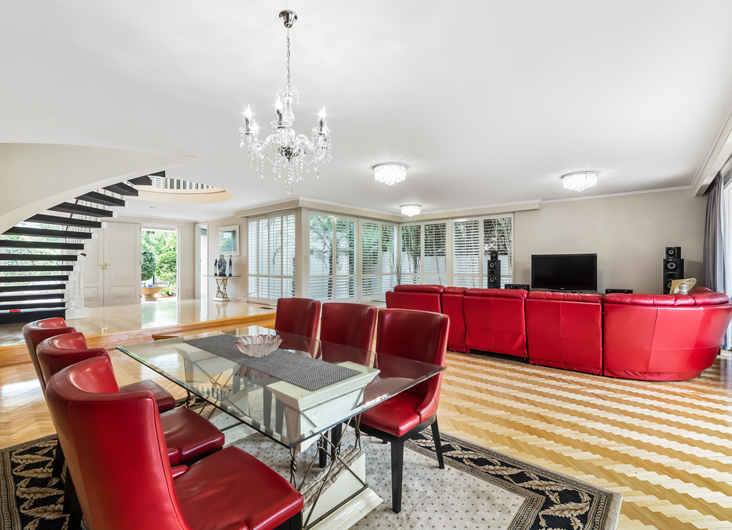 One of the many things our clients love about us is our post-build support. We provide a 10-year structural work guarantee and a three-month maintenance warranty. Once you hire us, you become part of our family as we continue to support you in the years to come. Renovating period homes requires a delicate touch. You can trust Period Extensions & Designs to deliver a high-quality build while maintaining the integrity of the design concept of your building.
For your living room renovations, please give us a call on 03 9882 5255.
Book A Free Consultation Today
One of our experienced designers will contact you to discuss your renovation or extension.