Mitcham Renovations And Extensions Projects
If you love living in Mitcham and the location of your home, but the property is no longer matching up to what your family needs, there are plenty of great reasons to consider renovations or an extension. With a renovation, you can add on what you need without having to look for a new home in another neighbourhood. This is where Period Extensions & Designs are here to help you.
We specialise in interior renovations and beautiful home extensions that perfectly fit in with the existing architecture of your home. Call us today and chat with one of our professional designers to find out how we can help turn your home renovation dreams into reality in Mitcham.
Located just 23 kilometres from Mount Dandenong and 25 kilometres from the city, Mitcham is  a family-centred suburb with easy road access and leafy streets, along with a few local cafes and shops along the Mitcham and Whitehorse Roads intersection. 
Mitcham is a highly sought-after suburb for its roomy family lifestyle, parks, and schools. Easily accessed and conveniently located, Mitcham also has excellent public transport and roads. 
Mitcham has a population of almost 2,000. This is made up of nearly 17% older couples and families, around 16% established couples and families, nearly 14% maturing couples and families, with around 54% of the population being married.
The main occupations of people living in Mitcham are just over 30% professionals, almost 17% clerical and administrative workers, just over 12% managers, around 12% technicians and trades workers, nearly 10% sales workers and around 9% community and personal service workers.
Nearly 36% of homes in Mitcham are fully owned, and almost 38% are in the process of being purchased by home loan mortgage. The median individual income is around $650 per week and the median household income is almost $1,450 per week, while the median mortgage repayment is around $1,900 per month.
Older Couples & Families
16.8%
Established Couples & Families
15.5%
Maturing Couples & Families
13.6%
Mitcham provides a laid-back lifestyle with pre-school and parks where families enjoy bushwalks in the Dandenongs or a picnic in Yarran Dheran along the creek bank. There is a shopping centre conveniently located along the intersection of Mitcham and Whitehorse Roads, while Nunawading's Brand Smart is also close by. There are also many dining options to choose from along with a range of popular cuisines. 
Mitcham is a family-friendly suburb made up of every stage of family living, but mainly older couples that have completed their parenting duties or families still raising children. 
Mitcham is also known for its reliable public buses and trains and is positioned ideally for people that drive with close access to Eastlink and Maroondah Highway. This suburb is also the home to a few fantastic schools.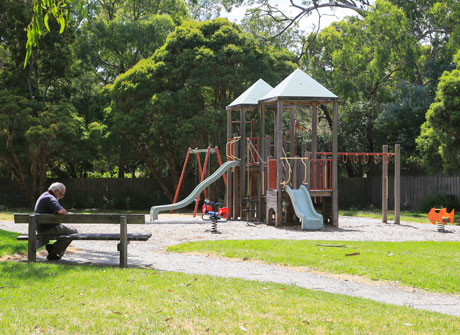 Types Of Homes In Mitcham
It is still easy to notice the previous century in many of the family homes that were constructed during the 1950s and 1960s. However, these homes now boast stunning established gardens and most have undergone savvy exterior and interior renovations. 
There are also a few period dwellings on Mitcham's elevated, tree-lined streets, and modern apartment complexes that match up to those that prefer more compact living.
Mitcham Median House Prices
The median house price in Mitcham is $1,150,000. According to the last 5 years of sales in the area, Mitcham has experienced a growth rate of 5.1% for homes. 
Mitcham is a breezy, easy suburb, ideal for kids along with enough dining and shopping to keep the residents satisfied. This sought-after neighbourhood is located ideally for easy access to the Dandenong Ranges and the city. Mitcham is family-friendly, with many great schools to choose from, good public transportation and excellent roads, and lush and beautiful parks. So why would you move away?
If you would like to extend or renovate your property in Mitcham, please contact us at Period Extensions & Designs today and let one of our designers show you how they can turn your property into your dream home.
Buy
$2,292,500

2BR
-
3BR
$1,920,000
4BR
$2,310,000
Buy
$700 PW

2BR
-
3BR
$650 PW
4BR
$885 PW
Buy
$826,000

1BR
-
2BR
-
3BR
-
Buy
$390 PW

1BR
$300 PW
2BR
$420 PW
3BR
-
Book A Free Consultation Today
One of our experienced designers will contact you to discuss your renovation or extension.