Ground Floor Extensions Services In Melbourne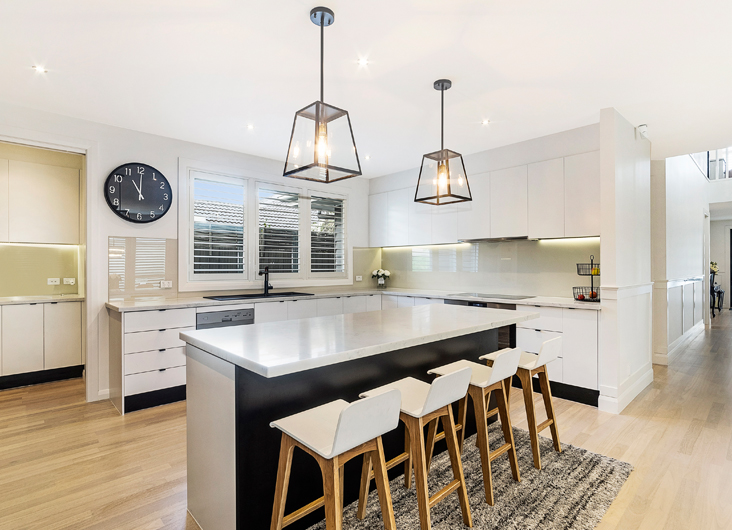 Well-planned And Well-designed Ground Floor House Extensions
Is your home feeling cramped? Is your family outgrowing your home? If so, you may need to start adding more space to your home. Ground floor extensions are a great way to add extra space and new elements to your house.
Well-planned and well-designed ground floor house extensions will allow you to add more rooms, increase the value of your property, have bigger entertainment areas and be creative with the design and decors.
If you have some additional floor space available, a single storey house extension makes sense. This is a good way to increase the area space and open up your house. You'd be surprised at how much extra room you can create!
Single storey extensions is a better option than going through the stress and strain of finding and moving to a new place. Period Extensions & Designs is your number one choice for ground floor extensions in Melbourne.
Extension costs are much cheaper than buying a new place. When you move, you have to pay for moving costs, real estate expenses, and other miscellaneous costs. When you build an extension, that is all you need to pay for except for building permits and inspections.
The good news is, Period Extensions & Designs will take care of getting all the building permits and other requirements. We can help you from the design and planning stages to the building, finishing touches, and interior design. We also provide a 10-year structural guarantee and three months maintenance period.
You can go big or go small, the choice is yours. You get to choose to add elements that will complement or contrast your original building, both of which will elevate the aesthetics and structural integrity of your home.
You can also design the new addition so that it is tailored to your needs and lifestyle. Period Extensions & Designs have top designers and builders that will work with you and turn your vision into a practical working space.
Increase The Value Of Your Property
Additional square metres added to your floor area can increase the value of your home significantly. A modern addition to your old structure can add style, functionality as well as increasing the overall value of your property.
When deciding on an extension, you can go for a more modern home extension that will function better based on your needs. With modern technology and innovation, updating your home through an extension is a smart way to go about it.
You do not have to sacrifice the original design and layout that is already working for you. Instead, you can simply add another room or space that will improve your home's functionality.
Period Extensions & Designs is here to lend our expertise for an extension that will work for you.
A simple single floor extension, big or small, can completely change the look and aesthetic appeal of your house. It can update the appearance, make it stand out among the houses in the neighbourhood, and give it a character that will reflect you, the homeowner.
Single storey extensions in Melbourne may seem like a small and reasonably affordable project to undertake. And they are if you work with the right designers and extension builders. With Period Extensions & Designs, you are guaranteed the highest quality workmanship and the most reliable structural integrity that will stand the test of time.
We are an award-winning company that has been improving period homes in Melbourne for the past 30 years. We do more than just build your dream space. We listen, we design, we build, we support.
Please call us now for a free consultation and quotation on 03 9882 5255. Let's work together to achieve your dream space!
Book A Free Consultation Today
One of our experienced designers will contact you to discuss your renovation or extension.